Directions & Parking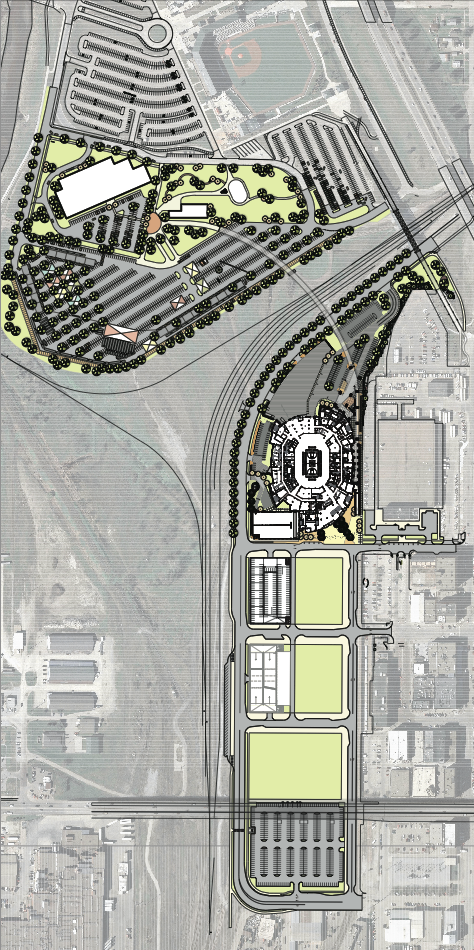 More parking information will be available in 2013, including parking fees. There will be at least one new parking garage on location as well as several surface lots making parking convenient. While some of the parking will be reserved for premium seating ticket holders, there is the potential of 5,000 or more stalls near the arena. In addition, there will be a Festival Parking area south of the public works building near Haymarket Park. A new pedestrian bridge will come from the Festival Parking area and will land at the northeast corner of the arena, approximately 28 feet off the ground, and also connect to the east side at ground level as well.
Parking and Festival Space
The parking lot being built to the north and west of Pinnacle Bank Arena -- near Haymarket Park -- likely will hold at least 1,400 vehicles for the crowds expected at some arena events.
But it also will serve as space for city festivals -- for large outdoor events.
And it will allow for staging so the city can hold outdoor concerts.
The festival space is designed to accommodate a stage at the bottom of the hill (southern edge of the lot), turning it into a natural amphitheater that could hold 20,000 to 30,000 people.
The area will have permanent transformers to provide power for small events, but additional power would be required for larger concerts. The permanent power souces will accommodate food vendor trucks for festivals.
The festival space, which will cost about $5.1 million to construct, also likely will become a prime tailgating area for Husker football games.
Landscaping for the space is intended to create as much shade as possible for festivals and to provide space for tents.
The lights in the space are intended to accommodate parking and festival needs. The lights will be controlled at a main switch, so they can be turned off for concerts.
The festival space also will have built-in environmental features, called bioswales, along the southern perimeter to filter water as it moves from the north.
In addition to filtering, overflow water from big rains will move from pipes into the existing wetlands, south and west of the parking lot.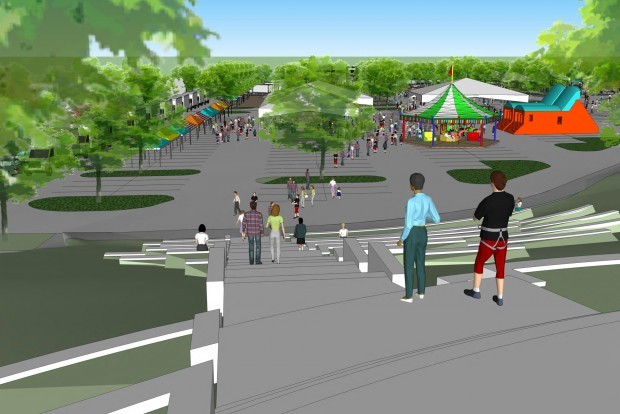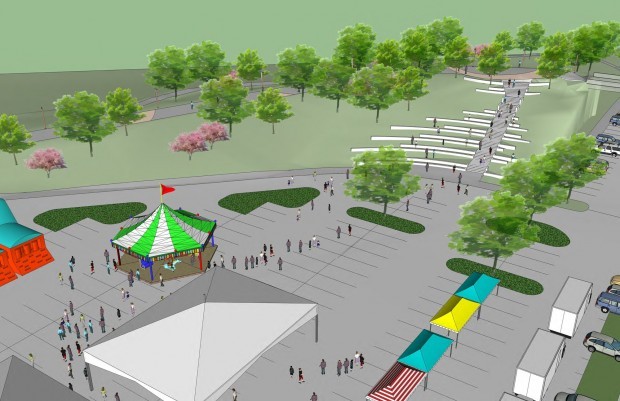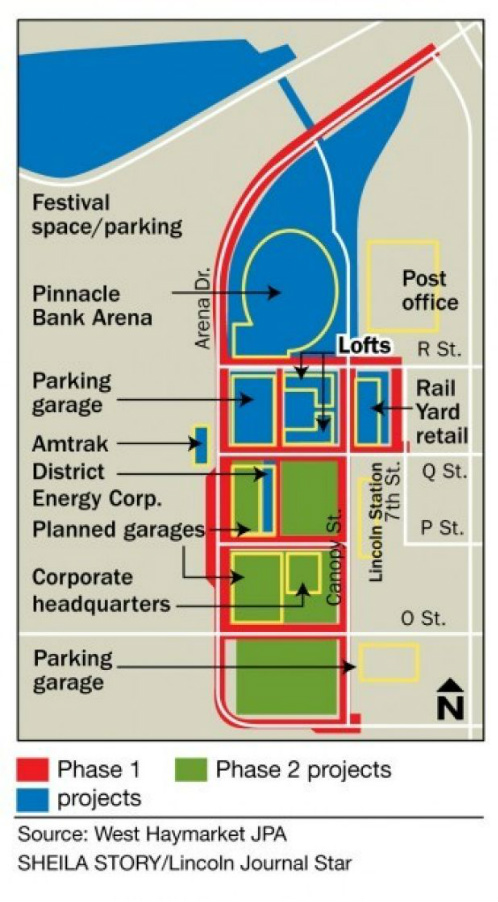 NEBRASKA FOOTBALL TAILGATING

Convenient parking within walking distance. Two tailgating packages available. Reserve your space today!
Pinnacle Bank Arena Construction Completion